The Bow Drill Method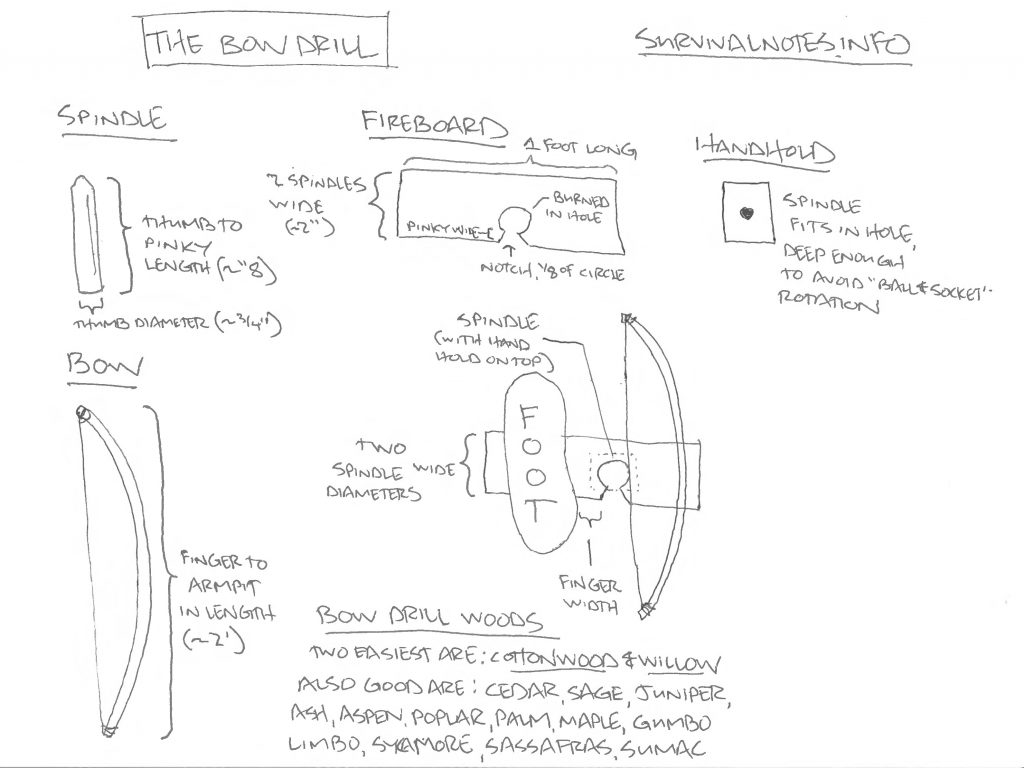 Setup
Gather Tinder
Spindle should be on outside of string
Upper body rests on upper thigh
Handhold hand hooked on shim
Lubricate handhold with oil, pitch, body grease, green leaves, DO NOT use water or spit (spindle will swell)
Hold bow parallel to ground if using string, at an angle if using cordage
Technique
Friction + Downward Pressure = Charred Dust
Build up dust with slow continuous bow movements – light wispy smoke
Increase pressure for 10-15 strokes, creating a thick smoke.
Stop when dust is smoking on its own.
DON'T RUSH! You have plenty of time. Remove fireboard from tinder by using a knife or stick to gently push the coal into the tinder.
Nest the coal in tinder, blow conservatively.
Troubleshooting
The ideal dust is dark brown to black, and should stick together.
Add tension to the string with thumb.
To add more friction, add gravel or dirt to hole.
See Fire Making With a Bow Drill – Part 1 – Making a Bow Drill for Bow Drill construction methods.